Galben is the largest continent in Nova, with a landmass of approximately 4.7 million km². It usually takes three months to travel from the very west to the very east of Galben.
Characteristics
Edit
The races that inhabit Galben are extremely varied and the culture changes significantly. Although some regions are relatively safe, in most of Galben the inhabitants are concerned with surviving from day to day more than anything else. Battles and raids between countries occur regularly and there are many lairs of hostile creatures that aren't a part of society. Apart from the north of Galben, the climate is quite hot and dry, and vegetation is more scarce compared to the other two continents. Galben holds most of the precious metal deposits in Nova, so there are plenty of wealthy merchants that profit off this, as well as unusual crafts created by small settlements that are of a very different style than anything from Vaerun, so can be popular as ornaments. The unpleasant Sahuagin also have access to deep sea resources they would otherwise usually be completely inaccessible for other races. Finally, if looking for particularly cheap military or labourers, the slave masters of Herytrucharea are often willing to trade.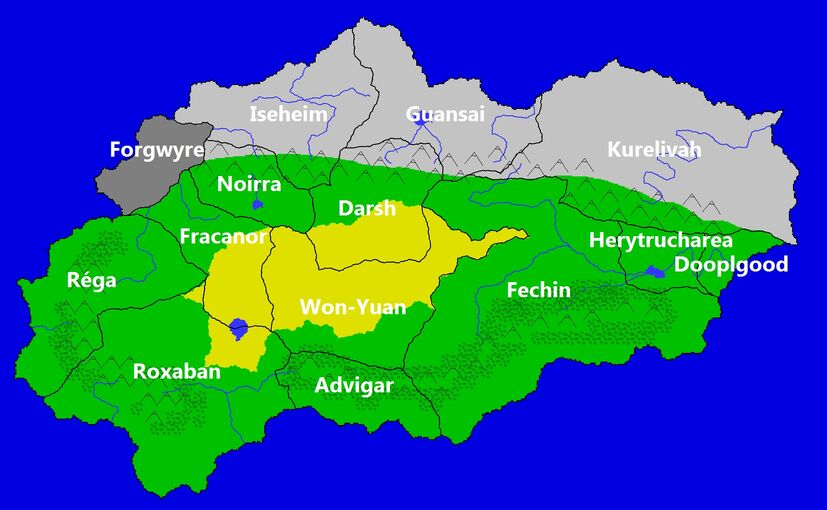 Community content is available under
CC-BY-SA
unless otherwise noted.